Product Description
Blowing very hot air through the jasmine flowers, which picks up the flowers' fragrant essential oils and distributes them onto the tea leaves in the adjacent hopper.
This process produces a gently but wonderfully jasmine-scented green tea with a well balanced flavor. People love it.
The flower scent of our Fortune Jasmine Green Tea is durable and pleasant,natural and not artificially spiked.
The green tea leaves are made from young tea buds. These high grade leaves contain the highest concentration of nutrition, especially catechins.
Health Benefits:
Powerful Antioxidants;Promotes Weight Loss;Reduces Fat and Cholesterol Absorption;Helps Prevent Cancer;Calms Your Nerves.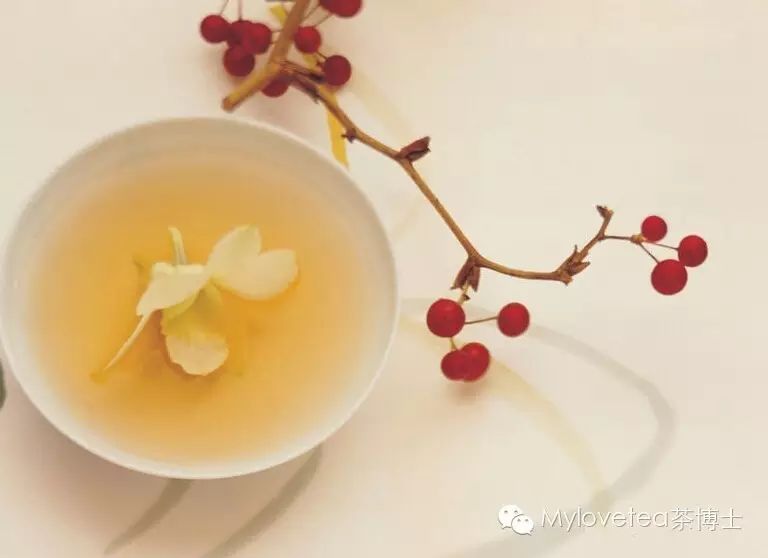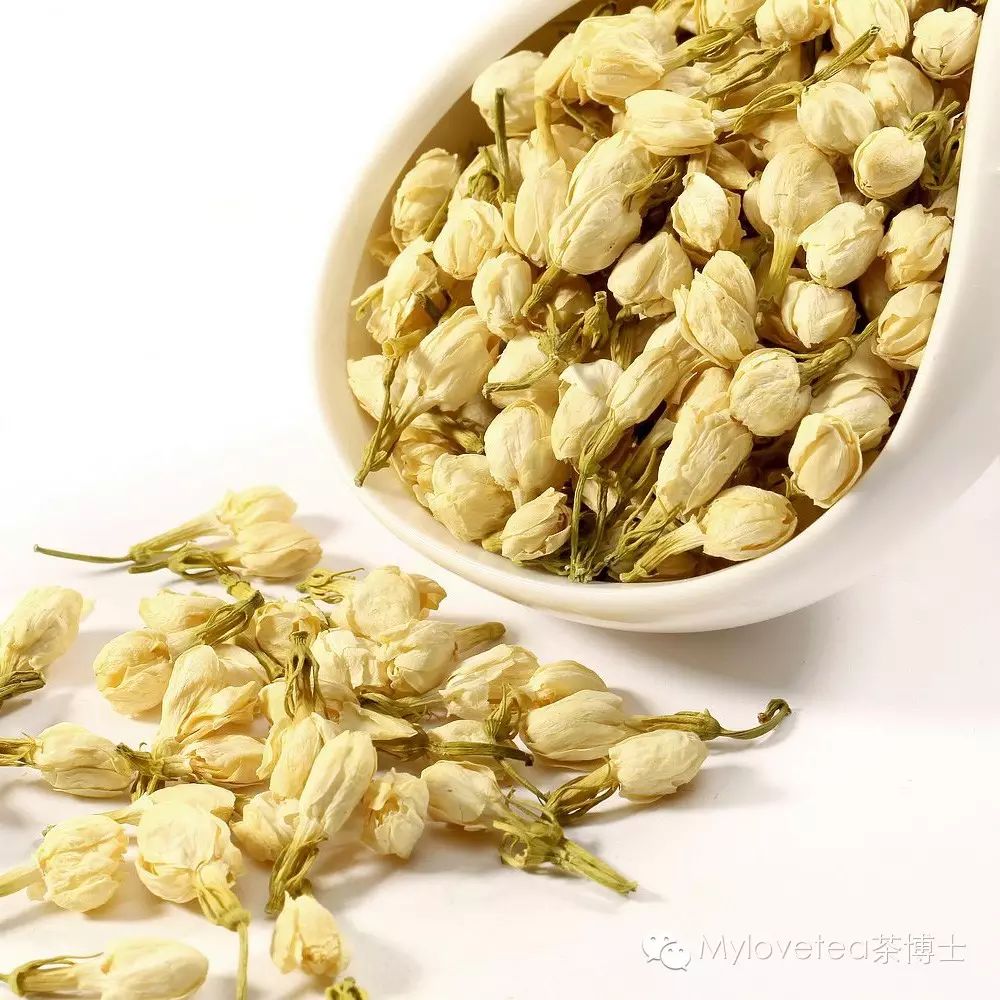 Brewing Method
Drink the tea  in between meals.Place  1-1.5 teaspoons of tea in the cup, steep for 2 mins at T: 180F (80C)and then taste. Steep longer for a stronger flavor. Repeat steeping and tasting for 2 more times
Three times brewing.
福运茉莉花茶,源自福建福州,又称茉莉香片,是将茶叶和茉莉鲜花进行拼和、窨制,使茶叶吸收花香而成的茶叶。其茶香与茉莉花香交互融合,"窨得茉莉无上味,列作人间第一香"。福运茉莉花茶鲜灵持久,泡饮鲜醇爽口,汤色黄绿明亮,叶底匀嫩晶绿,经久耐泡,是Mylovetea茶博士家著名的华夏墨香六君子茶("总领事茶")中来自福建的六大佳茗之一,是花香茶的代表作,包装怡人,亦适合作为亲友间的礼品。
近日茶博士受邀将福运茉莉花茶与雪菊供与哈佛费正清中心,使得源自华夏的茶香花香与诗香焕发滋润学术净土象牙堂,也是福运绵长,功德无量。
《华夏墨香六君子》—Mylovetea茶博士
茉莉迎春金俊冬,观音拂夏红袍秋。天湖山水果花绿,一路健福无所忧。
Scan & Share 扫描&分享^_^