Product Description
Lapsang Souchong is the Father of world Black tea. It is made only from the Tongmu area of Bohea Mountain, Fujian,China. Lapsang means orthdox, meaning it is the origin and the highest quality. Black tea is generally divided into three Categories: Souchong (small leaves produced), Gongfu (Kung Fu,big leaves produced), broken black tea. Among them the Souchong from the Bohea mountain is the the origin of all black tea and stands for the highest quality of all black tea which later develped into Jin Jun Mei, the King of World Black Tea, one of the most precious tea in the world. It is widely favored by the British Queen and American Presidents. Please check more details on the report by Bill Marcus "interviewing the very famous Dr. Tea" at the Boston Tea Party Anniversary Celebration. For the Scientific studies of Tea, please check the Journal of Cancer research Updates for My Love Tea Dr. Tea`s paper on <<Tea and Cancer Prevention>>.
秋思
mylovetea.com茶博士
小种一盅风雨暖 A cup of very fine Lapsang Souchong warms the windy and rainy day up.
正山秋色共君观 The beauty of the colorful fall comes up,
满城更有花晶艳 together with the blooming flowers all over with the raindrop on the top.
俱入杯中到眼前。All comes to our eyes with the beauty and warmth in the cup.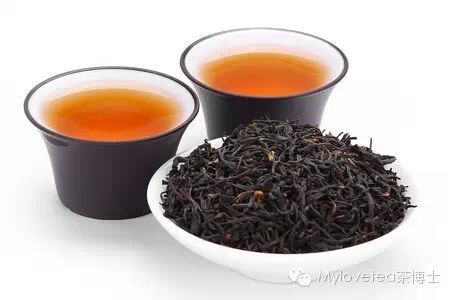 正山小种:世界红茶鼻祖,值得中国人为之骄傲的茶,引领了整个西方世界的茶叶热潮,英式下午茶的专用茶。
Scan & Share 扫描&分享^_^