Product Description
Matcha Beauty is fine ground powder of specially grown and processed green tea. It follows the traditional Chinese green tea steaming technology with more than thousand years history and had been spread to Japan and other parts of the world.
Techonologically, it's special in two aspects of farming and processing: The green tea plants for matcha are shade grown for about 3 weeks before harvest, and the stems and veins are removed in processing. Shaded growth produces more theanine and chlorophyll. That's why matcha is more effective for improving mental focus with its higher theanine content, looks very green with more chlorophyll and tastes softer without stems and veins. Its theanine in combination with caffeine is supposed to offer energy boost without the typical jitter or crash associated with caffeine in coffee. Matcha is also more effective for ingesting all the content in the leaves because people consume its entirety as dissolved in water, latte, smoothie or other creations. The antioxidant catechins, especiallyEGCG in green tea leaves, is one of the main reasons that many health-conscious people consume green tea leaves or matcha specifically.
Historically, in Chinese Tang Dynasty (618-907), tea leaves were steamed. The tea was prepared by roasting and pulverizing, and decocting the resulting tea powder in hot water, adding salt. In the Song Dynasty (960–1279), the method of making powdered tea from steam-prepared dried tea leaves, and preparing the beverage by whipping the tea powder and hot water together in a bowl became popular. Preparation and consumption of powdered tea was formed into a ritual by Zen (Chan) Buddhists.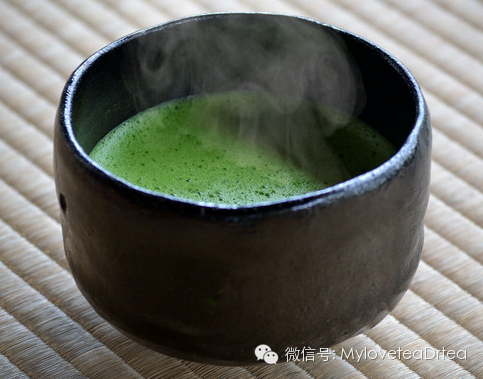 Chinese methods of preparing powdered tea and the Zen Buddhism tradition were brought to Japan in 1191 by the monk Eisai. Although powdered tea has not been popular in China for some time, there is now a global resurgence in Matcha tea including in China. In Japan it continued to be an important item at Zen monasteries, and became highly appreciated by others in the upper echelons of society during the 14th through 16th centuries.  The Japanese tea ceremony or ancient Chinese tea ceremony centers on the preparation, serving, and drinking of matcha. Most Japanese tea ceremony branch masters come back to China yearly to pray and showing great respect to the Chinese Tea souces and temples as their ancestors and traditional roots.
High amount of antioxidants 

Boosts daily energy and accelerates metabolism

Supercharges the immune system

Enhances memory & concentration

Culinary Matcha — Great for adding into cakes, smoothies, tea drinks and other healthy recipes.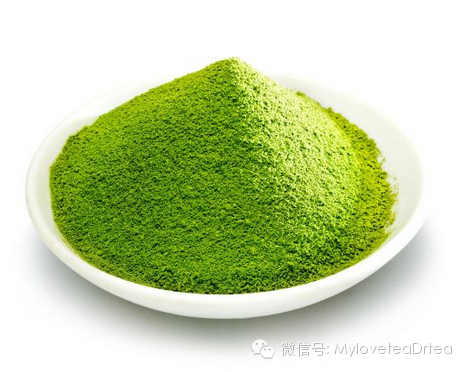 抹茶承袭中国唐宋传统,在日本等东南亚发扬光大,也在世界各地慢慢显示出她的活力。她是由覆盖栽培的绿茶经蒸青工艺制得的茶粉,香气独特,色泽翠绿,味道鲜美。宛如养在闺中人未识的美丽少女,覆盖遮荫改变了光照强度、光质、温度等环境因素,因而影响到茶叶香气品质的形成。蒸青时,茶叶中的顺-3-已烯醇、顺-3-己烯乙酸酯和芳樟醇等氧化物大量增加,并产生大量的A-紫罗酮、B-紫罗酮等紫罗酮类,这些香气组分的先质为类胡萝卜素,构成了抹茶(Matcha)特殊的香气和口感。期待抹茶在中国的回归和进一步发扬,也希望在北美等各地发扬和推广mylovetea.com茶博士开创并引领的"自然,健康,纯美,和谐"的茶文化和茶科技,期待美人归来。
抹茶中的茶多酚能清除机体内过多的有害自由基,对增强机体免疫、对防癌、防衰老都有显著效果。长喝能降低血糖、血脂、血压,从而预防心脑血管疾病。抹茶的纤维素是菠菜的52.8倍,是芹菜的28.4倍,其消食解腻、减肥健美、去除痘痘的功效,受到了当今爱美女性的青睐。现在日本茶道最具影响力的是抹茶道的"表千家"和"里千家"茶道,流传面极广,促进了日本饮茶风俗民众化。现今的日本茶道流派大多每年都会到中国访祖寻踪,中国的禅宗与茶道也在慢慢复兴,Mylovetea茶博士结合科学与文化,创造并引领的"自然,健康,纯美,和谐"的茶道文化也在美国和中国渐渐展示出强大的文化力量,一种融贯东西的T-style茶的生活方式正在兴起流传。